Conveyancing and Real Estate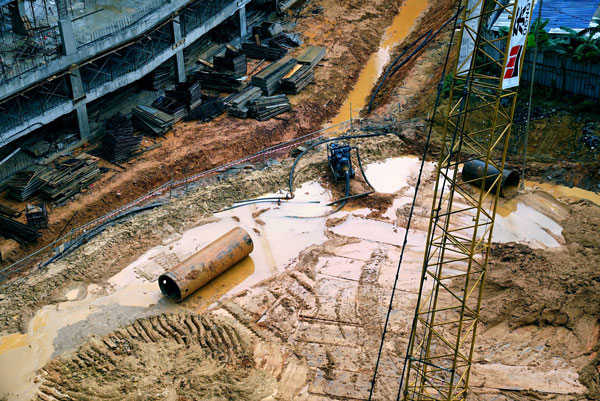 Our practice in the area of Conveyancing and Real Estate involves handling a wide range of conveyancing and real estate related transactions, from the inception of an idea or project to the end and providing appropriate legal solutions every step of the way.
With extensive expertise in handling complex project based and singular transactions, our team is capable of providing solution oriented legal services that are tailor made to serve our clients diverse Conveyancing and Real Estate Law needs. We have experience in dealing with matters relating but not limited to sale and purchase of immovable property, preparation and review of documents relating to sale & purchase of property, leasing/tenancy and licensing of residential and commercial properties. We also have vast experience in banking security documentation, in-depth legal advice regarding residential and commercial developments, construction and all other legal issue relating to immovable property.
Some of the specific legal services and solutions that we offer in our Conveyancing and Real Estate include:
Conducting due diligence on properties and entities involved in property transactions;
Supporting our clients with negotiations at various levels of the transaction;
Obtaining necessary approvals and licences on behalf of our clients;
Preparation and/or review of all documents relating to the acquisition and development of commercial and residential properties such as Letters of Offer, Leases, Licenses etc;
Negotiation and preparation of all leasing documentation for office space and residential properties;
Drafting and review of lending and security documentation such as charges and mortgages where the transaction requires financing;
Setting up management companies and development of related estate rules and regulations.
George is the Chairman and Founding
Partner at Gerivia Advocates LLP.
Susan is a Founding Partner and Vice
Chairman at Gerivia Advocates LLP.
Sylvia is a Founding Partner and Managing
Partner at Gerivia Advocates LLP.
We have a team of lawyers with vast and varied experience. The diverse work experience backgrounds represented in the firm range from experience working in and for other law firms, national and international non-governmental organisations, private sector and even in and for parastatals. The team also has international experience with exposure in multi-cultural environments. It is this rich and diverse experience that enables Gerivia Advocates LLP legal experts to deliver legally accurate results for our diverse clientele and in a pleasant manner, each and every time.
How can we take a stand for you?